The Bachelorette - The Men Tell All
Chris Harrison gets out his hyperbole dictionary to describe the season and what went down. Let's recap Chris' hyperboles, which is my favorite part of this 2 hour shitshow of a 5-hour finale over 2 nights.
"...one of the most controversial and talked about seasons of The Bachelorette ever."
"The man all of America loves to hate.."
"The most memorable men of the season are back."
"easily one of the most talked about people ever in the history of the show: The Mask,"
"You started off the show with, in my estimation, one of the most incredible dates we've ever had."
"Easily the most controversial part of this season is Bentley."
"Let's take a special sneak peak at what will be summer's most exciting show..."
"That was one of the most emotional and devastating exits we've ever seen."
"Time to talk about the biggest villain in

Bachelor

history."
"I know all of America has been waiting for this..."
"This is unlike any situation we'd ever had in the history of this show."
"It's the moment America's been waiting for."
"Don't forget to watch tomorrow night, the unforgettable finale..."
In a solo talk with Ashley, they laugh about Jeff the mask, William's romantic date, and dumping Ryan. Bentley is the only thing anyone cares about and Ashley explains she never knew any of the things he said and felt he just really wanted to win and agrees: she got played. The big surprise is how the audience reacted to the Bentley scandal. Ashley is hurt people can be so negative so just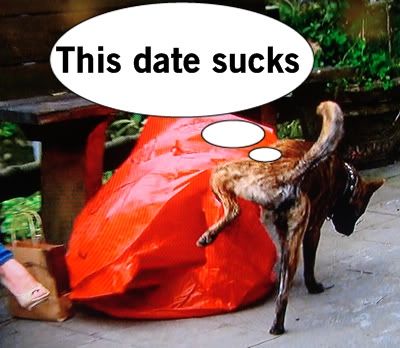 a reminder, Ashley don't read this blog. There's some unseen footage, sort of like bloopers, for Ashley to laugh about including JP breaking an entertainment center, Ames ballroom dancing with a Jabberwockee, and Mickey's balls on a harness. My favorite is a dog peeing on Ashley and Constantine's romantic love lantern, showing that internationally this show is reviled too. Chris Harrison's favorite is that there was fruit sitting in a bowl that looked like a penis in Hong Kong.
The most important part of the night is the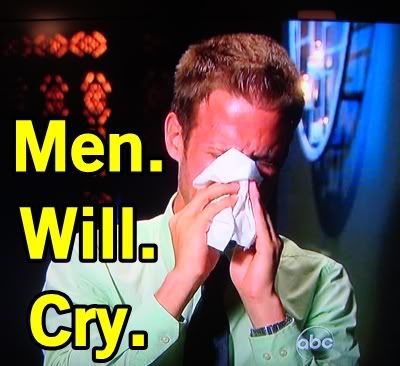 preview for the second season of
Bachelor Pad
. Even if you don't like this show, everyone will want to watch to see everyone hate Jake Pavelka. What lies ahead for us: a lot of crying, drunkeness, betrayal, hookups masked as romance, and of course: HELICOPTERS. See you fools in a week for recapping this sloppy mess!
The men of the season are brought on-stage and not present is Bentley so if he's not there, who gives a shit. The good news is William is enough of a jerk to start some good man-fights. Ben knows William intentionally undercut him to Ashley to get him cut. William has no regrets and the guys still think he is a dick. Ryan gains self-awareness and realizes he was over-the-top and too annoying. Jeff the Mask says it was a gimmick and something he thought would be really funny to wear in the rose ceremony.
William is called to the hot seat to recap his romantic date, roast downfall, and getting dumped on a date he thought he was safe on. Williams blocks his ears the whole time and didn't watch the show cause he knows he was a total shithead. Fame is a helluva drug. When one guy says, "Well why were you here?" William actually makes a funny and says it's because none of them can get girlfriends. William is sorry for being an ass, doesn't dislike Ashley, and is happy she found love. Chris Harrison claims women loved Ryan and I'd love to see who said that since not a single person on my Twitter feed expressed a liking of Ryan. We learn Ryan read books and made lists of questions to get him ready for finding love with Ashley (weeeeeird). And they set up that someday, somehow he'll find love- ugh,
Bachelor
set-up. Ames gets a loud cheer from the ladies when brought up to the hot seat (no, that's not me making a funny) and says he was blindsided by his dumping and gets a gift of hot pink boxing gloves from Chris.
Bentley is the big topic of discussion which gets lots of Chris Harrison exaggerations, boos from the audience, and a recap of all his asshole moments. To no a surprise, Bentley chose to not attend the Men Tell All taping. The men get to put their two-cents in, mainly about what a jerk he is for messing with Ashley. Michelle Money, Ashley's friend from last season of
The Bachelor
, gets called up to the hot seat because Michelle texted Ashley before the taping of the show began to say Bentley was a shady dude. Michelle said Bentley's plan was to stay a week, promote his business maybe, and had no interest in Ashley. Michelle thinks maybe Ashley was drawn to Bentley
because
the texts might's made him the bad boy to fall for. Some dude that I have no idea who he was has 3 words for Bentley: "Go fuck yourself." Yay cursewords!
Ashley enters the studio to a standing ovation by the men and a bunch of sitting women (they were hoping for Emily). The hardest part for Ashley was being played for a fool on TV and
getting called ugly, leading her to tears. Her biggest regret though is wasting time, which I guess means wasting time talking about Bentley nonstop for 5 episodes. Ashley wants to clarify that "falling" for Bentley was the wrong words and that she just saw potential with him. What's interesting is Chris Harrison never brings up the fact that the show knew he was a skeeze but never told her, but they'd spin it some lame way so who cares. Best moment: drunk Tim apologizing for his night 1 behavior. So yeah, nothing interesting at all.
Because there's 2 hours to fill and Ashley's season, sans Bentley, was full of duds, they bring out previous Bachelors and Bachelorettes to give Ashley advice and a shoulder to whine on. Out comes pulling-a-Mesnick
Jason, my least favorite Deanna, and Ali. I can hardly stand to watch because it's clear Deanna's been getting some on-air training or something to be a terrible TV anchor, bothering me to no end. It's definitely a pep talk to give Ashley some positive feedback after America crapping all over her. They air some pretty fantastic bloopers which I think included someone doing a mangina or at least catchin' a breeze down there. Most importantly, Ashley is happy so hooray.