The show is ditching the winter landscapes for St. Croix because we weren't getting enough skin these past few weeks. All the girls share a common bond: get Tierra out before hometown dates. Tierra hates everyone and ditched the beautiful rooms to sleep on a cot in the living room (because she needs attention).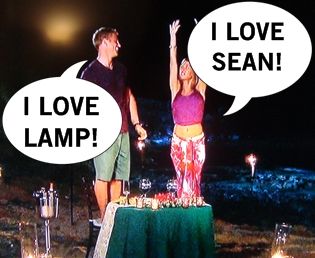 AshLee receives the first one-on-one date to be "carried away" and then everyone gets carried away in lame metaphors. Their date is a catamaran ride but they have to swim out to the boat because docks are overrated. In their time together, AshLee warns Sean of Tierra's two-faced, childish nature and Sean likes her honesty. The tattling turns Sean on and they make out on the beach. Night falls and there's a romantic, candlelit dinner of the beach for the pair. AshLee makes a shocking confession on the date: when she was 17 she got married to basically spite her parents and they ended it by the time senior year rolled around. AshLee fears she ruined the date, but Sean still likes her and they shout their love for St. Croix into the sky. But the joy of shouting in the sky gets the best of them, and AshLee cries out "I love Sean!" Everyone does AshLee, everyone does.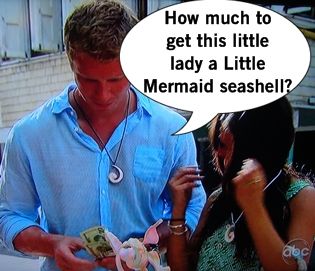 Tierra at long last gets a one-on-one and complains about the type of date it'll be. Sean is excited to spend alone time with Tierra, but also is using the time to suss out if she's as evil as the others say. He buys the most incredible things one could ever buy, like a sea shell necklace. They even run into a parade and dance along in the streets, so now Tierra is happy about dancing and having fun. Over sno cones (the treat you always have over a tough convo), Sean questions her about the house drama which she denies being at fault for. Tierra senses the vibe is off and brings up his distant behavior to her. The glazed look on Sean's face indicates oh yeah, maybe I've been stand-offish but he says it's because of the house drama. Tierra plays the game right back and whispers to Sean that she's falling in love with him. Sean's like you know what, who cares if she's a nasty bitch to everyone she only has to be nice to me. So good luck with your friends in the future, Sean.
Being a true Casanova, Sean invades the women's hotel room with a camera to snap pictures of his group date ladies without makeup on. He rushes the women to get ready in time to be the first four people (plus the camera crew) to see the sun rise in the east. The goal is to see the sun set on the other side of the island, do they do lots of tourist roadtrip shit to fill the time. It's a bunch of fun, though Desiree reallys edges in the extra alone time for some awkward fun. Plus she always calls shotgun! With the only rose on the line this week, the game is on and all the girls express their feelings for him in one way or another. Or reveal super another super sad story if you're Catherine. It's a tough call for Sean when it comes to the group date since he likes mackin' on all these pretty ladies. Sean gives Lindsay the rose for "not wavering a bit" which goes to show sometimes the first night lunatic can make it pretty far. Oh and you can't see the sunset at all so this date was an absolute failure.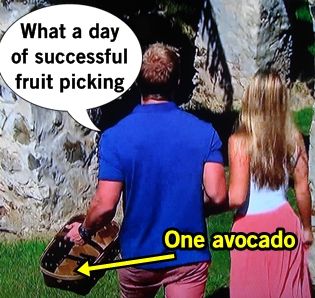 Sean wants to have a quiet, simple date to just talk (makeout) with Lesley. Sean actually feels like his feelings for Lesley haven't progressed as much as the others girls, while she feels like she's falling in love with him. They pick fruit and by that I mean ONE AVOCADO. Lesley tells Sean she believes they have chemistry, but stops just short of admitting her love and suggests picking more fruit (because they picked ONE AVOCADO). They don't pick more fruit and instead go awkward talk and kiss in another location.
In need of advice, Sean's seeks council from the wise words of his sister. She's super tough saying whatever they'll get over it if you dump them. His family's concern is him getting heartbroken and hopes he doesn't pick "that one" meaning the crappy girl. She means Tierra, she just hasn't seen the episodes yet. Sean reveals all to his sister about Tierra and the house drama, and has this great idea to bring Tierra to meet her.
Speaking of Tierra, she confronts AshLee to see if AshLee talked shit to Sean about her. AshLee is like hun, get real and uses choppy hands. Tierra gets fiesty, taking digs and claiming AshLee sabotaged her. "Raised eyebrow, AshLee? That's my face!" Tierra shouts when questioned about her bitty demeanor. Tierra's parents urged her to not let others take away her sparkle, because she's so fantastic. And then Sean enters the suite. Perfect timing, Sean! Tierra is off crying in another room from the spat, and Sean isn't sure why she's acting this way. She fake cries about fighting with AshLee and how hard everything is. Sean explains to Tierra he just wanted to introduce her to his sister because he's crazy about her, but he also thinks maybe she should just go home now cause she can't deal. At all. Tierra loses it in the van. But the viewers are freeeee!
Rose ceremony time! No one knows where or what happened to Tierra until Sean comes over to give them the deets. He assures the women he's not looking for drama in a relationship. AshLee fears he means her and starts losing it on the inside (and in confessional clips). There's no cocktail party. Sean is ready to decide and crush some hearts. As we sort of suspected from their one avocado date, Sean lets Lesley go.
Next week: Sean takes on America (and dads!)